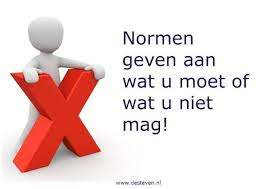 Iedereen die betrokken is bij onze club moet zich houden aan de regels. Dit zijn een tiental gedragsregels die ervoor zorgen dat iedereen zich welkom en thuis voelt op onze club. Met deze normen en waarden als uitgangspunt kunnen we er gezamenlijk voor zorgen dat Royal Punjab zich kan blijven onderscheiden.
We gebruiken geen fysiek en verbaal geweld bij het sporten, langs de lijn of in het clubhuis.
We accepteren de beslissingen van de scheidsrechter.
We blijven sportief; onsportieve tegenstanders zijn geen excuus.
We gaan respectvol met de spullen van de club om.
We branden sporters niet af wanneer ze verliezen.
We geven ieder gelijke kansen om lid van Royal Punjab te worden.
We accepteren dat leden ook andere interesses hebben dan sporten bij Royal Punjab.
We spannen ons in om in het Nederlands met elkaar te communiceren.
We accepteren dat ons lidmaatschap naast rechten ook plichten kent.
Wanneer we van iets of iemand last hebben, kaarten we dat bij de betrokkene(n) aan: we gaan niet roddelen.